Visiting the Tampa Bay Automobile Museum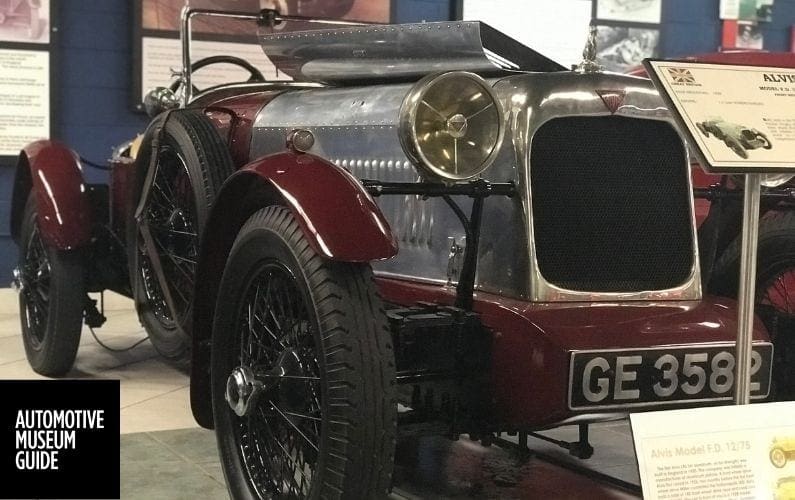 Whenever I travel somewhere I always look for some sort of  automotive museum visit.  In this case I was heading out on a cruise with my family departing from Tampa Bay and discovered The Tampa Bay Automobile Museum, located in the Tampa, Clearwater, St. Petersburg area of west central Florida.
The Tampa Bay Automobile Museum is super neat and features some really unique European vehicles including a Tracta, Citroen and even a Mathis prototype. (which I been personally looking for one stateside) There's even a DeLorean (Back to the Future time machine car) and an all-wheel drive Ford Mustang. There is some really, really neat stuff in the museum that I've never seen anywhere else, but I don't want to completely ruin it for you so you're going to have to visit.
The Tampa Bay Automobile Museum is privately owned and yes the owner does get the vehicles out and drive.  Unfortunantely, I didn't get a chance to personally meet the owner, but the two gentleman working full-time at the museum are absolutely amazing.  My only regret is that I didn't bring a recorder to record the vast amount of knowledge they could share about each of the vehicles on display.
This museum is worth the visit for any automotive enthusasist.  If you can spare a few extra hours before or after your cruise out of Tampa like I did, a stop here is a no-brainer.
Believe me the pictures I took do not do this place justice, but just in case you won't be able to visit anytime soon I hope you enjoy the gallery.
The Mustang Museum of America is dedicated to the celebration, preservation, education, and display of the Ford Mustang.
The U.S. Veterans Memorial Museum is an educational institution for the purpose of historical preservation, public display, & public education.
get updates
Sign up to get updates about automotive museums right to your mailbox. Don't miss a thing. It's FREE.