Wellborn Musclecar Museum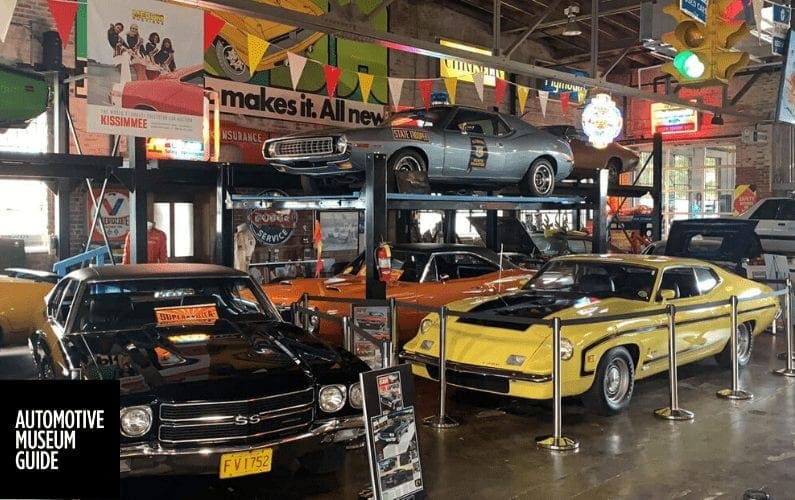 The Wellborn Musclecar Museum is devoted to the great American automobiles of the 1960's and 1970's, showcasing classics such as the Charger, the Roadrunner and the SuperBee, as well as the nation's largest high-performance Dodge collection.
SOMETHING FOR EVERYONE
Whether you are a car collector. A weekend car-warrior, or someone that appreciates cool cars. The sights and sounds of the Wellborn Musclecar Museum will grab your attention! The Museum is constantly rotating through its inventory of amazing vehicles. So you never know what you might see. The Wellborn Musclecar Museum has one of the finest collections of American Muscle Cars in the country, featuring everything from the uber-rare Last Hemi Dodge Charger ever produced, Aero Cars designed for NASCAR, Mercury Cougar Eliminators, Ford Boss Mustangs, a Chevrolet Chevelle SS or two, and everything in between.
The Museum is housed in a fully restored, vintage 1940's Car Dealership in Alexander City, AL.
124 Broad St.
Alexander City, AL 35010
P: 256-329-8474
Email: wellbornmusclecarmuseum@gmail.com
Wellborn Musclecar Museum Admission:
Adults $11
Kids 7-17 $7
Plan: 1hr
Wellborn Musclecar Museum Hours:
Saturday 10 am – 3 pm
Tuesday – Friday by appointment only
Image via https://www.facebook.com/pg/wellbornmuseum/
get updates
Sign up to get updates about automotive museums right to your mailbox. Don't miss a thing. It's FREE.