Barber Vintage Motorsports Museum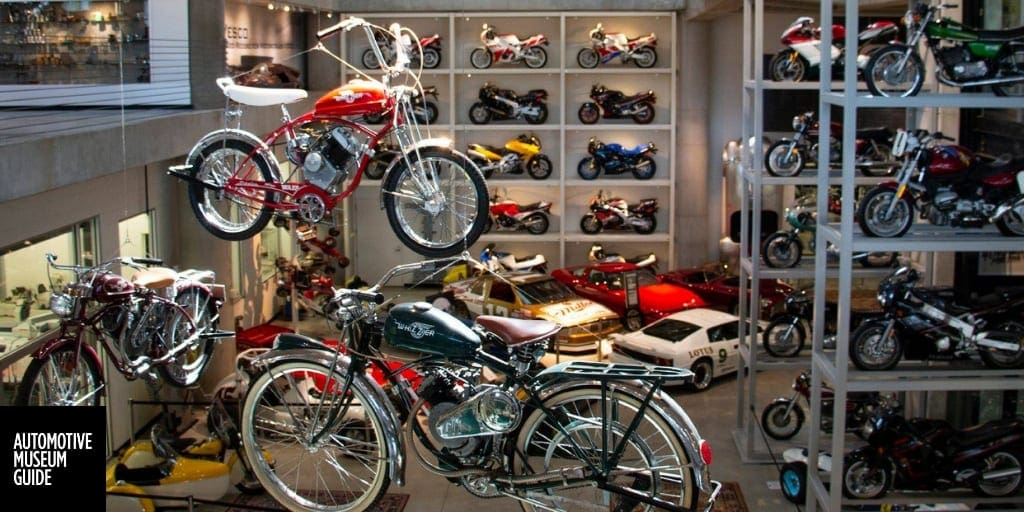 With its creative architecture and great attention to detail, the museum is home to over 1,400 motorcycles that span over 100 years of production. More than 650 bikes can be seen on any given day, and 200 different manufacturers from 20 countries are represented in the collection—from Harley-Davidson, Honda, and Indian—to Showa, DSK, and Cagiva.
In his passion for motorcycles, George Barber's love of cars has remained powerful. The museum features the world's most extensive Lotus collection, anchored by the Lotus 21. The museum also displays rare race cars, including the 1964 Ferrari F-158, in which John Surtees won the 1964 Formula 1 Driver's World Championship.
In April 2014, Barber was officially recognized by Guinness World Records as being the world's largest motorcycle collection.
6030 Barber Motorsports Parkway
Leeds, Alabama 35094
P: 205-699-7275
Email: bvmm@barbermuseum.org
Cost: $15 4–12: $10
Plan: 2 hr
Open: 10-6 Mon-Sat 12-6 Sun
Image via https://www.facebook.com/BarberMuseum/