Klairmont Kollections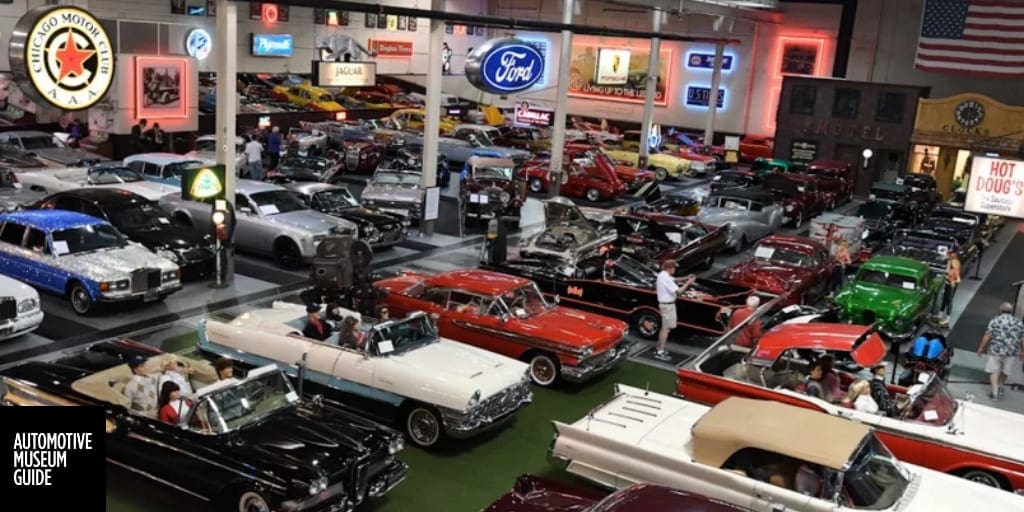 Klairmont Kollections was started by Larry Klairmont and his partner Joyce. This magnificent showplace consists of over 300 of the most stunning, impressive, and clever vehicles any car enthusiast could hope to see during their lifetime.
Under one roof, (encompassing 100,000 square feet on two floors) Larry Klairmont has been able to amass hundreds of outstanding classics; ranging from an original 1930's Duesenberg to a large group of micro-cars to a 1918 Pierce Arrow appearing in silver and gold, like something straight out of a fairy tale.
3117 N Knox Ave
Chicago, IL 60641
P: 773-685-1904
Email: info@klairmontkollections.com
Klairmont Kollections Admission:
Adults $21.95
3-12 $15
Seniors 63+ $19.75
Family (2 adults + 3 kids) $45.95
Plan: 1hr

Klairmont Kollections Hours:
Wednesday – Sunday 10-4pm
Image via https://www.facebook.com/klairmontkollections/
get updates
Sign up to get updates about automotive museums right to your mailbox. Don't miss a thing. It's FREE.