Visiting Keystone Truck and Tractor Museum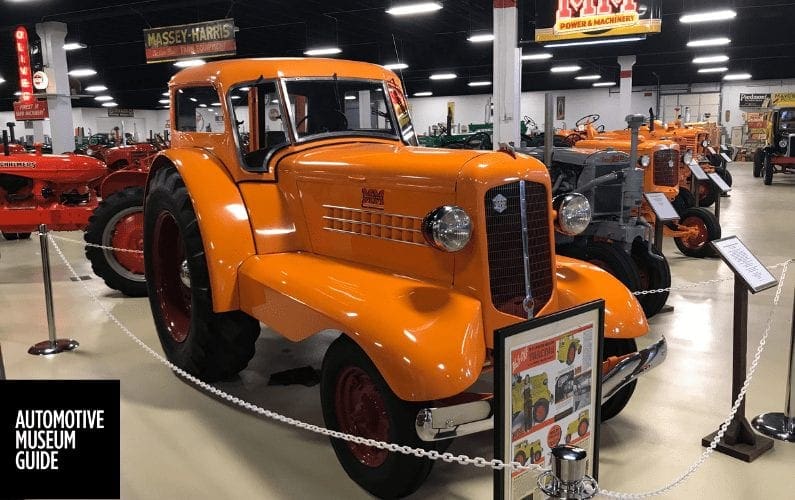 The Keystone Truck and Tractor Museum in Colonial Heights, Virginia is a fantastic automotive museum full of over 150 antique tractors, more than 60 antique trucks (and growing) as well as vintage fire trucks and classic cars.
The founder, Keith Jones started this museum from a personal passion and made his collection available for visitors who have an interest in not only agricultural history, but trucking and general automotive history. The museum curator Alan "Bones" Stone is extremely knowledgeable and often times found on the museum flow talking with visitors about the collection.
I was fortunate enough to visit Keystone Truck and Tractor Museum myself and while I was there I got a personal tour of the entire collection.  I've never seen so many pristine vintage tractors, including one-offs.  The massive big rig trucks on display look amazing and when you walk over and see the collection of vintage fire trucks it takes you forever to inspect the vehicles just to get a grasp of how they were used so many years ago.
Besides the tractors and big rig trucks, there is also a collection of classic vehicles, including some really nice hot rods as well as many displays that if you really looked at everything you would be there all day.  The good news is if you are there all day there is a restaurant on-site with views looking into the museum.
The Keystone Museum is large at over 70,000 sqft. and while I was there they were Keith was actually making the building even larger adding about 30,000 more sqft. to house more of his big truck collection.
With admission only being $10, a restaurant on-site, 100,000 sqft museum with a nice gift shop, I'd say the Keystone Truck and Tractor Museum is a fantastic way to spend a little bit of money and enjoy the day around automotive history.
Enjoy the gallery of some of the photos I took while spending some time at the museum and honestly the pictures do not do this museum justice.
get updates
Sign up to get updates about automotive museums right to your mailbox. Don't miss a thing. It's FREE.