San Diego Automotive Museum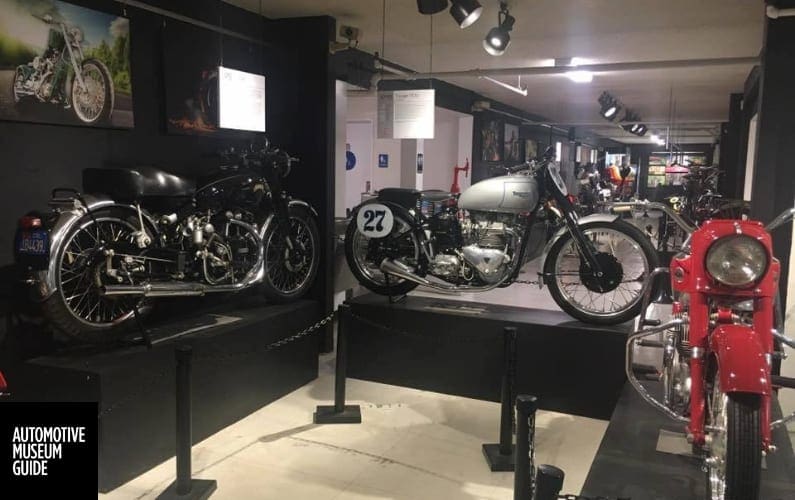 The San Diego Automotive Museum located in beautiful Balboa Park offers a wonderful selection of vintage and classic American and European vehicles and motorcycles.
The original idea of creating an automotive museum in Balboa Park came from Briggs Cunningham, a renowned automobile collector, and racer. The idea circulated for many years until an inspired group of local automotive enthusiasts propelled the idea forward. In 1979, the San Diego City Council first considered the issue and in 1980 they gave unanimous approval to the museum and granted a long-term lease for one of the historic buildings in the jewel of San Diego: Balboa Park.
After spending approximately $1 million renovating and upgrading the building, the San Diego Automotive Museum opened in December of 1988. Since then, millions of local auto enthusiasts and tourists from all over the world have visited our world-class collection. Today the museum stands as a living tribute to the automobile and what it has meant to our culture.
2080 Pan American Plaza
San Diego, CA 92101
P: 619-231-2886
Email: info@sdautomuseum.org
San Diego Automotive Museum Admission:
Adults $15.25
Seniors/Military/Students $11.50
Youth 4-17 $10
Plan: 1-2hr

San Diego Automotive Museum Hours:
Tuesday – Sunday 10 am – 5 pm
(Last admission @ 4:30 pm)
Image via https://www.facebook.com/SDAutoMuseum/photos/
get updates
Sign up to get updates about automotive museums right to your mailbox. Don't miss a thing. It's FREE.