National Automobile Museum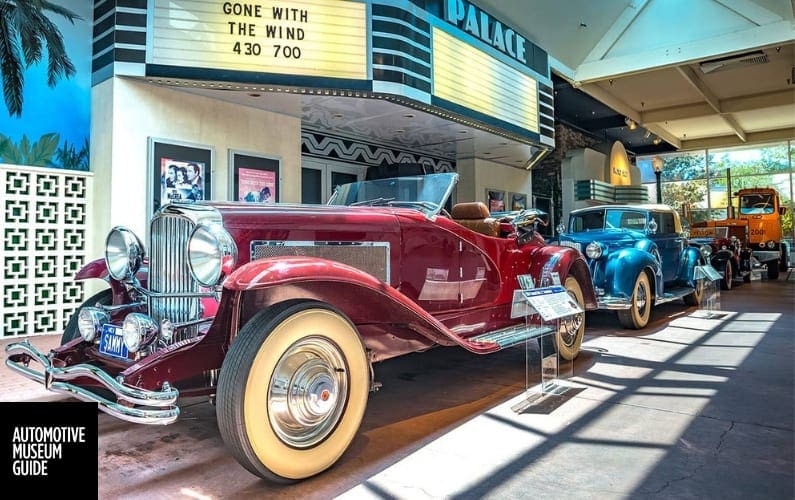 The National Automobile Museum (The Harrah Collection) has been recognized as "One of America's Five Greatest Automobile Museums" and "One of USA Today's Top Ten Transportation Museums."
It's located along the banks of the Truckee River, at the corner of Lake and Mills Streets, and showcases more than 200 remarkable automobiles in 100,000 square feet.
The Museum features theatre presentations, galleries, exhibits, vibrant street scenes and artifacts that bring displays to life. It's a dynamic and popular venue for special events as intimate as 60 and as large as 1,200 guests. The Museum is also home to the Nevada Space Center, including the Challenger Learning Center of Northern Nevada.
10 Lake St
Reno, NV 89501
P: 775-333-9300
Email: info@automuseum.org
National Automobile Museum Admission:
General Admission $15
Senior (62 and older) $13
Active Military $10
Youth (6 – 15 years old) $10
Children (5 and younger) Free
Plan: 2.5hr

National Automobile Museum Hours: 
Monday – Saturday 9:30 am – 5:30 pm
Sunday 10 am – 4 pm
Image via https://www.facebook.com/pg/nationalautomobilemuseum/
get updates
Sign up to get updates about automotive museums right to your mailbox. Don't miss a thing. It's FREE.