Discover Florida Automotive Museums, Events, and History.
Located in Melbourne, Florida, this new 123,000 square foot complex houses the collection of Mark Pieloch. Mark has been a car enthusiast for over 40 years and has amassed over 295 cars that range from classic 1950s to 1970's American muscle cars, to modern...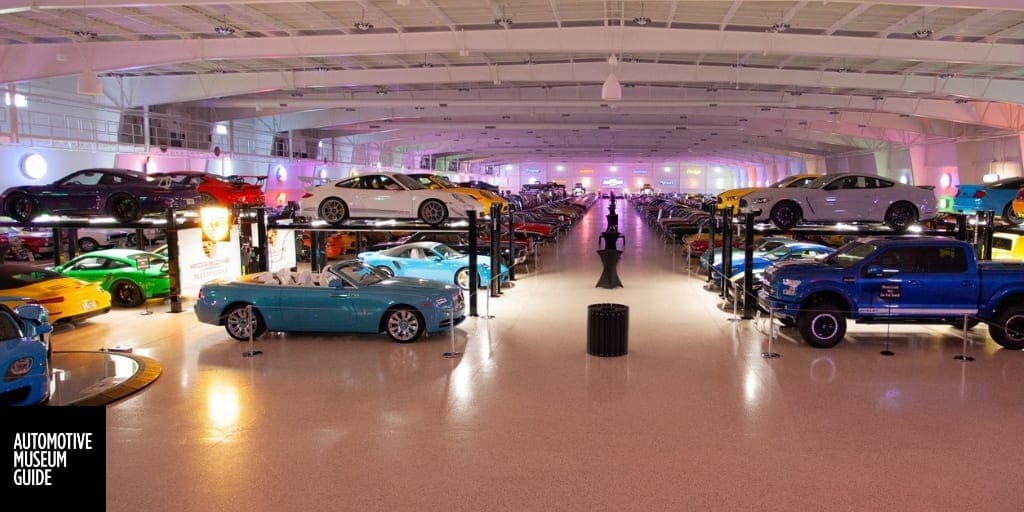 Discover Florida Automotive Museums, Events, and History.
FLORIDA 
Florida is the southeasternmost U.S. state, with the Atlantic on one side and the Gulf of Mexico on the other. It has hundreds of miles of beaches. The city of Miami is known for its Latin-American cultural influences and notable arts scene, as well as its nightlife, especially in upscale South Beach. Orlando is famed for theme parks, including Walt Disney World.
AUTOMOTIVE HISTORY
Florida's earliest automobile registration records date back to 1905. Many of the automobiles listed in these records were manufactured by familiar companies like Buick, Ford, Cadillac, and Olds. However, many early vehicle manufacturing companies remain unheard-of to the modern car owner like the White Sewing Machine Company. Although the company originally was a manufacturer of sewing machines, it also produced agricultural machines and engines, which led to its involvement in the automobile industry.
get updates
Sign up to get updates about automotive museums right to your mailbox. Don't miss a thing. It's FREE.