Discover South Carolina Automotive Museums, Events, and History.
Most visitors to the Darlington Raceway Stock Car Museum aren't quite sure what to expect. Old cars, or modern ones? A history lesson, or a fresh look at a most contemporary and constantly evolving sport? The answer: The museum offers all this, and a lot more....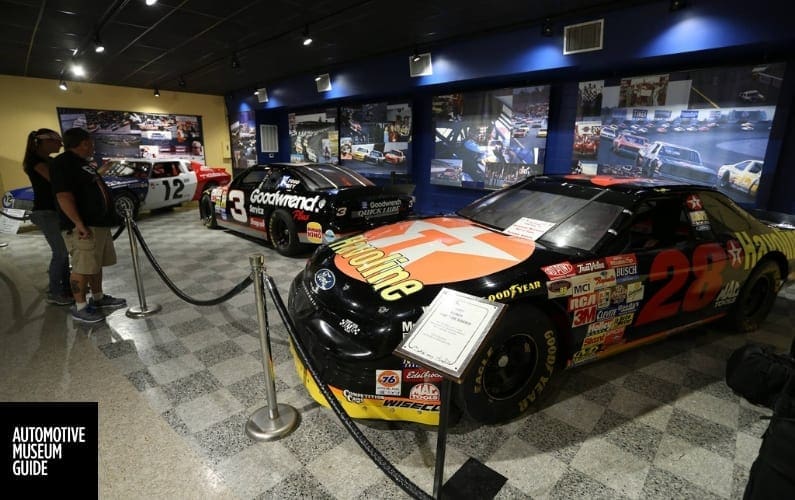 Discover South Carolina Automotive Museums, Events, and History.
SOUTH CAROLINA
South Carolina is a southeastern U.S. state known for its shoreline of subtropical beaches and marshlike sea islands. Coastal Charleston is a historic city, defined by pastel-colored houses, Old South plantations and Fort Sumter, where the Civil War's opening shots were fired. To the north is the Grand Strand, a roughly 60-mile stretch of beachfront known for golf courses and the vacation town Myrtle Beach.
AUTOMOTIVE HISTORY
The Anderson Motor Company built cars in Rocky Hill, South Carolina from 1916 to 1925. The Anderson was produced to be a direct competitor for Henry Ford's Model T, but the company's advertising slogan was, "A little bit higher in price, but made in Dixie." They boasted high-quality trim and materials, like mahogany and leather, and colors like purple, blue and yellow; a stark contrast to Ford's black. These features would set you back quite a bit for the time. You could buy a Ford for as little as $345 while a five-passenger Anderson touring car was $1,650 and a sedan was to $2,550.
get updates
Sign up to get updates about automotive museums right to your mailbox. Don't miss a thing. It's FREE.
SEARCH FOR AUTOMOTIVE MUSEUMS
We created the ultimate resource of America's Automotive Museums.