Discover Nevada Automotive Museums, Events, and History.
The Hollywood Cars Museum is home to over 100 vehicles including James Bond cars, Batman, Fast & Furious, Hangover, A-Team, & more.
read more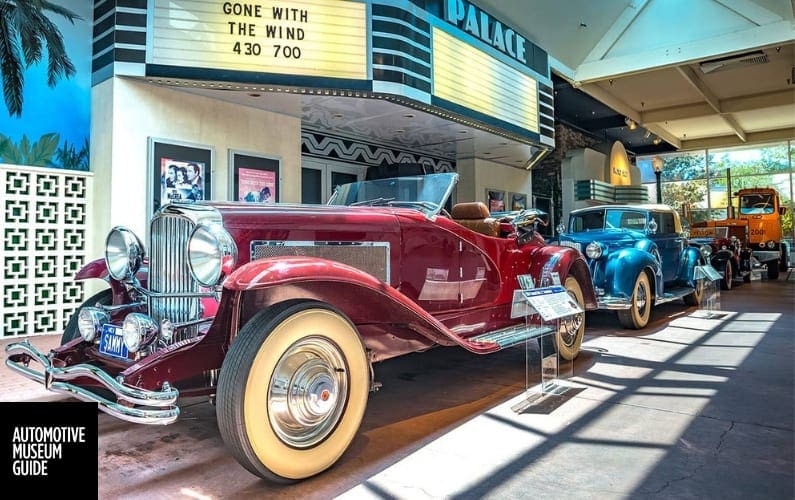 The National Automobile Museum is a place where time, culture, beauty, history, human invention, ingenuity and frivolity merge to fascinate us
read more
Discover Nevada Automotive Museums, Events, and History.
NEVADA
Nevada is a western U.S. state defined by its great expanses of desert, and by the 24-hour casinos and entertainment for which its largest city, Las Vegas, is famed. Las Vegas is home to elaborate theme hotels and luxury resorts that line its main thoroughfare, the Las Vegas Strip. The city's also home to museums such as the Mob Museum, extravagant live shows, and upscale shopping malls and restaurants.
AUTOMOTIVE HISTORY
U.S. Route 50 is a major east–west highway, connecting Ocean City, Maryland and West Sacramento, California. Stretching 3,000 miles, the highway runs through mostly rural areas in the Western part of US. It includes the section through Nevada known as "The Loneliest Road in America". It received its name from "Life" magazine in 1986. There are few road stops in the 287 mile stretch between Ely and Fernley, little more than mountains, sand, and blue sky.
get updates
Sign up to get updates about automotive museums right to your mailbox. Don't miss a thing. It's FREE.
CHECK OUT ALL THE MUSEUMS ON OUR MAP
We created the ultimate map of America's Automotive Museums.