Discover Montana Automotive Museums, Events, and History.
Too many to list, but too much to miss, is a visit to the car museum in the Old Prison Museum Complex. Over 160 cars are on display from classic Chevys and muscle cars to a Schacht high wheeler. Listed by USA Today as one of the Top 10 Car Museums in the country,...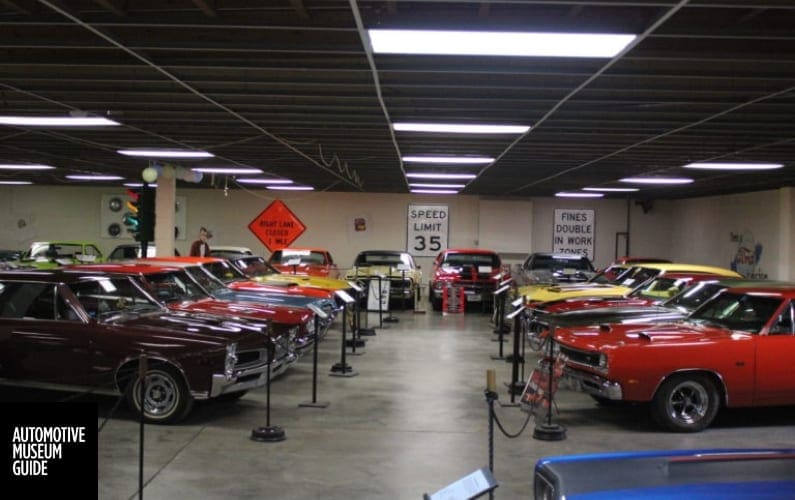 The Miracle of America Museum is a non-profit organization dedicated to the preservation of one of the largest collections of American history.
Discover Montanta Automotive Museums, Events, and History.
MONTANA
Montana is a western state defined by its diverse terrain ranging from the Rocky Mountains to the Great Plains. Its wide-open spaces include Glacier National Park, a vast wilderness preserve that passes into Canada. The park's many snow-capped peaks, lakes and alpine hiking trails are showcased along its famed Going-to-the-Sun Road, stretching 50 miles.
AUTOMOTIVE HISTORY
Montana's First Territorial Legislature chartered 23 toll road, bridge, and ferry companies. At its peak in 1868, 33 toll companies were operating in the state. The law established the toll rates: "Upon each wagon or vehicle drawn by one span of horses, mules or yoke of cattle, the sum of $1.50; upon each additional span of horses, mules or cattle, the sum of 25 cents; upon each riding horse or mule the sum of 15 cents; upon horses, mules, asses and cattle driven loose, the sum per head of 25 cents; upon pack animals, per head, the sum of 15 cents; upon all sheep and swine driven on said road, the sum per head of 3 cents."