Marshall Steam Museum & Friends of Auburn Heights Preserve Inc.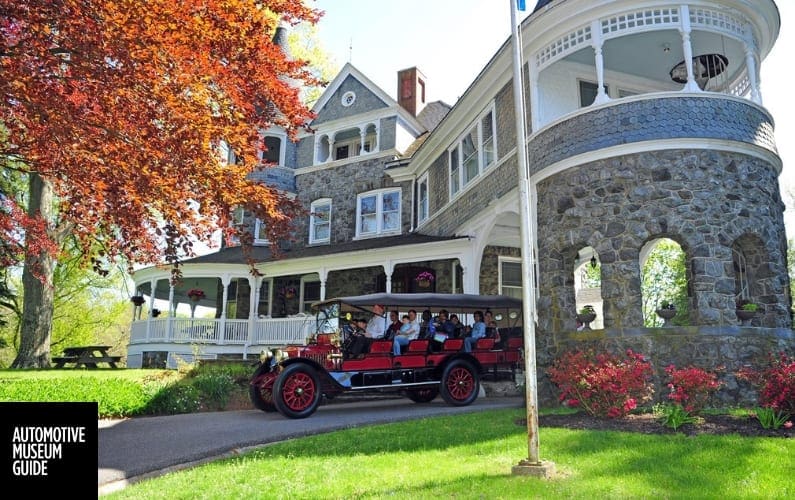 Built by Clarence Marshall in 1947 for his growing collection of antique automobiles, the building that now houses the Marshall Steam Museum provides more than 8,000 square feet of display space. Here, the Friends of Auburn Heights displays its remarkable operating collection of antique autos, ranging in date from 1901 to 1937.
Seventeen of the cars are "steamers" — including a 1901 Mobile and one White steam car, which remains on long-term loan to the Friends — plus one electric car, one 1914 Ford Model T and two internal-combustion 12-cylinder Packards from the 1930s. The museum also houses exhibits on the history of the Marshall family and the local mill town of Yorklyn, small locomotives and model steam engines, and standard-gauge Lionel electric trains from the 1930s. Of special note is a hands-on exhibit that reveals how a Stanley power plant functions. In addition to the collections housed in the museum, the Friends volunteers also serve as custodians for the Auburn Valley Railroad that circles the property. Learn more about our collections by clicking on the options below.
3000 Creek Rd
Yorklyn, DE 19736
P: 302-239-2385
Email:  admin@auburnheights.org
Marshall Steam Museum Admission:
Adults $8
12 and under $4
Plan: 1-2 hr

Marshall Steam Museum Hours:
Thursday & Friday 1 pm – 4 pm
Image via https://www.facebook.com/MarshallSteamMuseum
get updates
Sign up to get updates about automotive museums right to your mailbox. Don't miss a thing. It's FREE.