Discover Illinois Automotive Museums, Events, and History.
Klairmont Kollections is a classic & antique collection of automobiles in Chicago, IL. The premier collection hosts corporate, charity, and private events.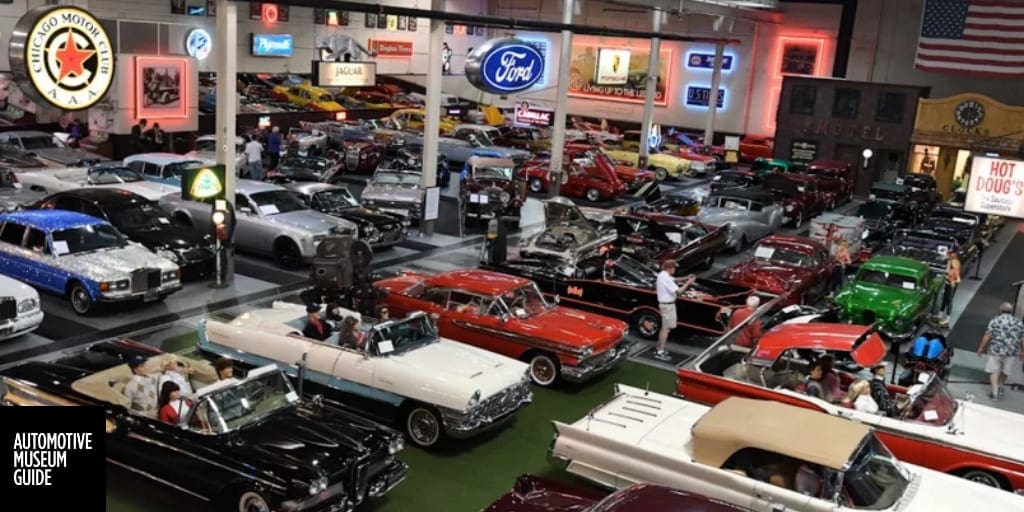 Discover Illinois Automotive Museums, Events, and History.
ILLINOIS
Illinois is a Midwestern state bordering Indiana in the east and the Mississippi River in the west. Nicknamed "the Prarie State," it's marked by farmland, forests, rolling hills and wetlands. Chicago, one of the largest cities in the U.S, is in the northeast on the shores of Lake Michigan. It's famous for its skyscrapers, such as sleek, 1,451-ft. Willis Tower and the neo-Gothic Tribune Tower.
AUTOMOTIVE HISTORY
One company that seemed to have a great future with automobile models was the American Electric Vehicle Company from Chicago, IL. It was first shown at the 1899 New York Electrical Show with great public appeal. However, it had been making autmobiles since 1896. Montgomery Ward was one of its first customers. The American Electric automobile was the only car in American to win a gold medal at the Paris Exposition. In 1900, the company wanted to move to New York City to attract wealthier buyers and to expand its models. The move was a disastrous decision for it drove the company into bankruptcy and out of business in 1902, The factory was sold for $15,000.
get updates
Sign up to get updates about automotive museums right to your mailbox. Don't miss a thing. It's FREE.