Discover Delaware Automotive Museums, Events, and History.
Built by Clarence Marshall in 1947 for his growing collection of antique automobiles, the building that now houses the Marshall Steam Museum provides more than 8,000 square feet of display space. Here, the Friends of Auburn Heights displays its remarkable operating...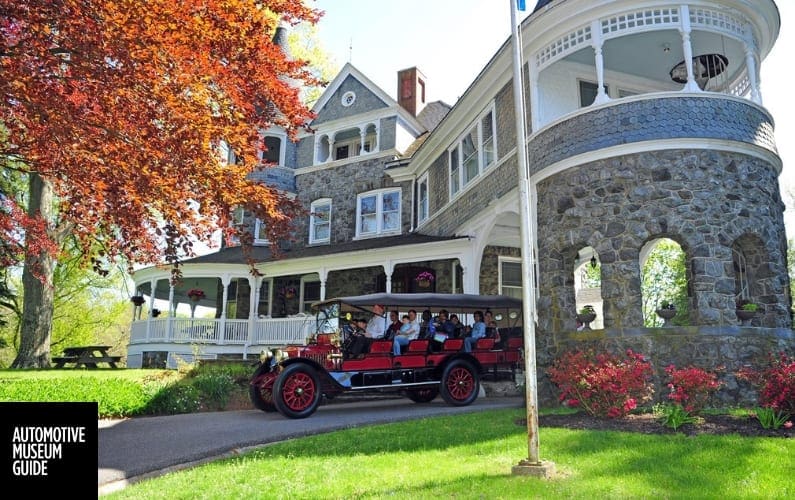 Discover Delaware Automotive Museums, Events, and History.
DELAWARE
Delaware, a small Mid-Atlantic U.S. state, sits on a peninsula marked by dune-backed beaches bordering the Atlantic Ocean, Delaware River and Delaware Bay. In Dover, the capital, First State Heritage Park encompasses 18th-century Colonial landmarks like the Georgian-style Old State House. The city of Wilmington is known for the Riverfront, a waterside district of parks, boutiques and restaurants.
AUTOMOTIVE HISTORY
Delaware born, Oliver Evans built the first automobile in America, though it would be barely recognizable as an automobile by today's standards. Evans dreamed of building a steam-powered wagon and would eventually construct and run one in 1805. Known as the Oruktor Amphibolos, it was the first automobile in the country and the world's first amphibious vehicle, although it was too primitive to be a success as either. Evans was a visionary who produced designs and ideas far ahead of their time. He created plans for a solar boiler, machine gun, steam-carriage gearshift, dough-kneading machine, perpetual baking oven, marine salvage process, quadruple-effect evaporator, and a scheme for urban gas lighting; ideas and designs which would not be made reality until some time after his death.
get updates
Sign up to get updates about automotive museums right to your mailbox. Don't miss a thing. It's FREE.