Branson Auto & Farm Museum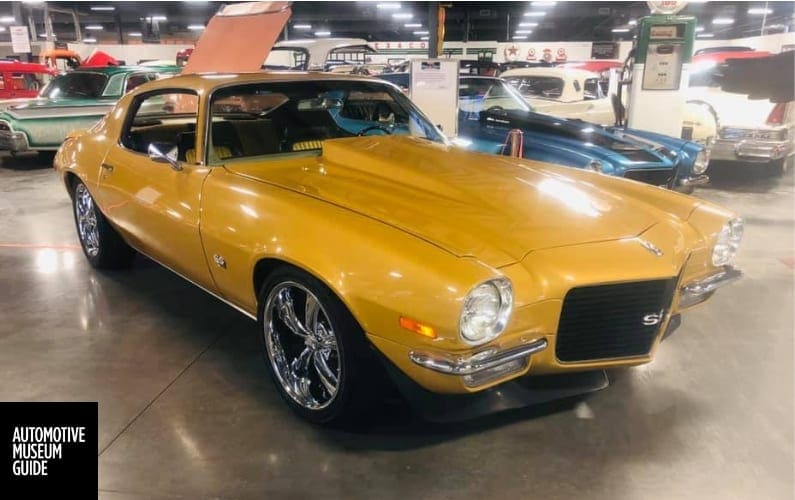 Branson Auto and Farm Museum originally opened in May 2009 under the name Branson Auto Museum as a museum dedicated to the appreciation and preservation of historic automobiles.
In 2010, it was purchased by Mr. Maurice Wilder of Clearwater, Florida, a successful real estate and farm businessman. After he fell in love with a car at the museum and purchased it. Later, he purchased the entire museum! Ever since there has been no looking back.
The museum was completely rebuilt into a 90,000-square-foot building, with one half dedicated to classic & antique automotive history and the other half to farming implements and equipment history. Therefore the name was changed to The Branson Auto & Farm Museum.
Unlike most museums, most of the vehicles are actually for sale at Branson Auto and Farm Museum.
1335 MO-76
Branson, MO 65616
P: 417-335-2600
Email: info@bronsonmuseum.com
Branson Auto and Farm Museum Admission:
MILITARY / FIRST RESPONDER / EDUCATOR $19

CHILDREN 5 and under are free
Plan: 1-2 hr

Branson Auto and Farm Museum Hours:
9am – 6pm daily
Image via https://www.facebook.com/pg/bransonclassiccars/photos
get updates
Sign up to get updates about automotive museums right to your mailbox. Don't miss a thing. It's FREE.