Terrill Antique Car Museum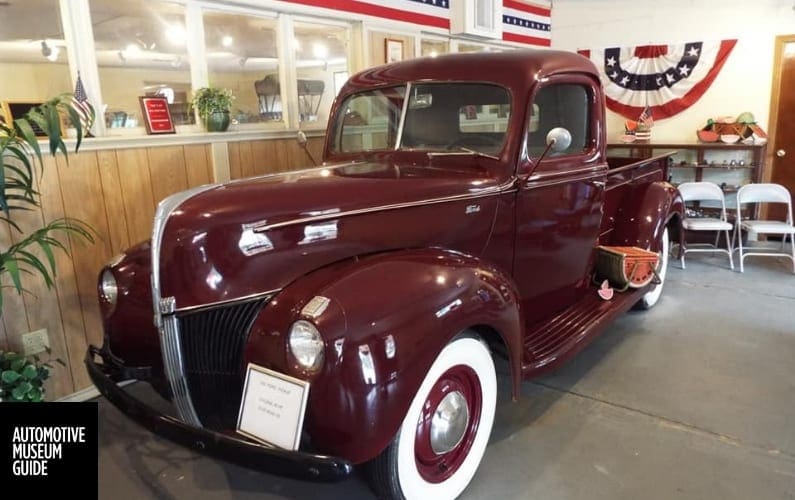 The Terrill Antique Car Museum displays a remarkable collection of antique cars that have been lovingly restored, including 10 drivable vintage vehicles (1901–41), a 1915 REO Speedwagon, and a rare steam-powered 1901 Coffin carriage. Also exhibited are 90 vintage hubcaps from the 1920s.
500 N Texas St
De Leon, TX 76444
P: 254-893-3773
Email: terriillmachine@yahoo.com
Cost: Free
Plan: 1hr
Open: Tuesday – Saturday 10am – 12pm, 2pm – 4pm, Sunday 2pm – 4pm
Image via https://www.facebook.com/pg/Terrill-Antique-Car-Museum-367552019978967/
get updates
Sign up to get updates about automotive museums right to your mailbox. Don't miss a thing. It's FREE.
CHECK OUT ALL THE MUSEUMS ON OUR MAP
We created the ultimate map of America's Automotive Museums.